Review of June's Events
ECN Meeting at Sector67: Chris Meyer gave a very informative presentation on rapid prototyping and showcased many of the available tools at Sector67 that can be used for the process. Chris used a simple circuit example (a 555 timer with LEDs that blink on an off) to demonstrate the process. All of the tools he demonstrated were Open-Source, starting with the KiCad schematic capture and layout tools. Chris then took us through preparing a CNC routing file generation procss that produced the routing information to have a single-sided PC board routed on a CNC Mill. The final step was to drill holes in the PC board -- Chris demonstrated a home-made PC drill that was quite accurate. Drilling accuracy was improved by having the CNC process start a small pilot hole. One of the neat aspects of Rapid Protyping is to have the board layout dimension transferred to 3D design software for a case/box to house the device. Chris showed two ways to make a box: 3D printing (very slow) and laser cut "stackable" pieces. The laser cutting process was much faster. End result: A professional looking product prototype for concept evaluation.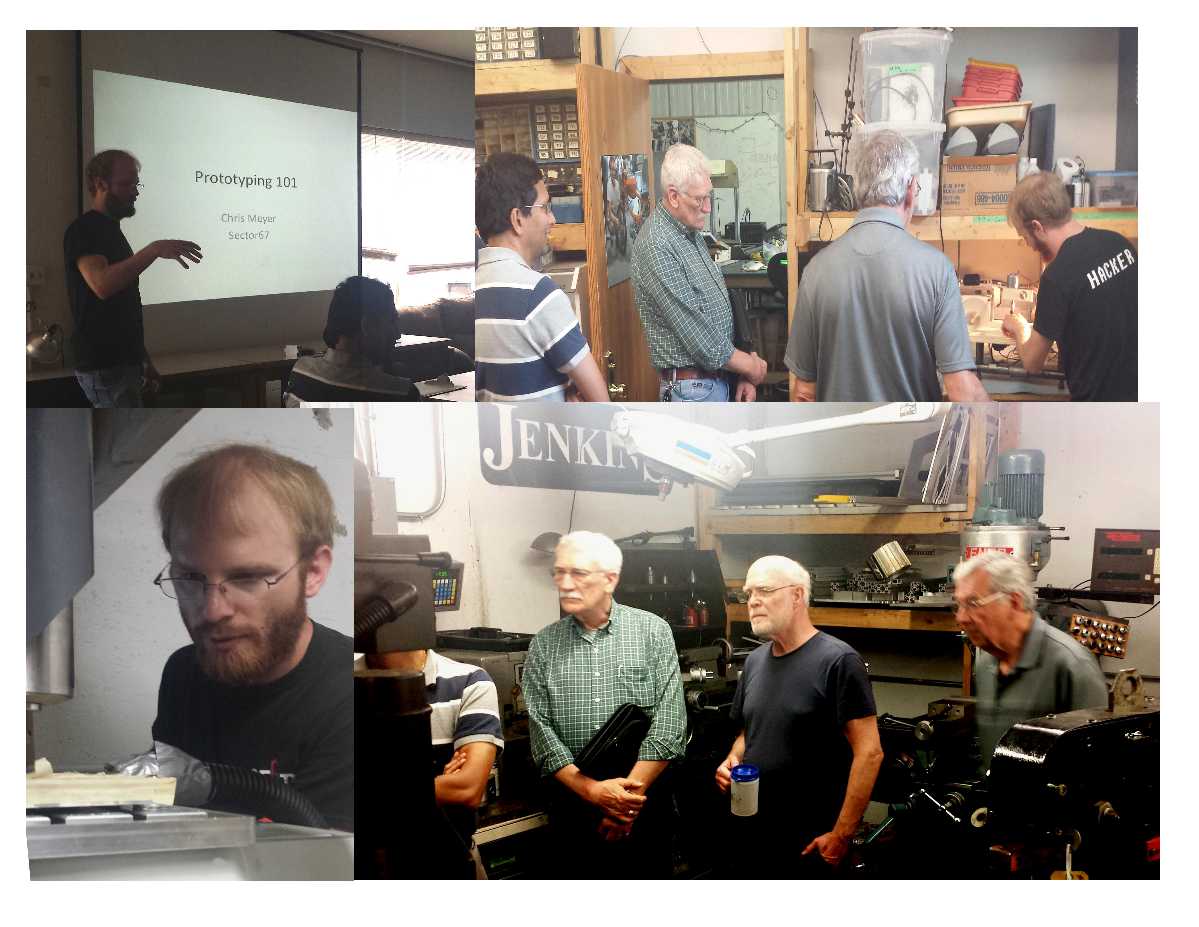 June IEEE-MSN Section Meeting: Our June Section meeting featured a talk by Madison Section Member-at-Large Clark Johnson on long-term data storage. People think of "cloud" data storage as forever, but modern data storage media are not that long-lived. Most of the data resides on disk drives that run and consume energy all the time. The amount of data being saved to remote services (i.e. the "cloud") is staggering. Storage accounts for 6% of electricity use, and the rate of increase is 60%.

For true long-term storage, you should be able to put the media in a drawer at room temperature and leave it forever with out maintenance or energy. The reading and writing process should be simple enough that it doesn't require saving and maintaining the reading equipment. Johnson's storage system stores data using colors printed on gorilla glass, the thin, tough glass used in iPhones. There are 12 colors and 5 levels of amplitude, for an alphabet size of 60. The encoding is similar to I/Q QAM, except the axes are color and amplitude.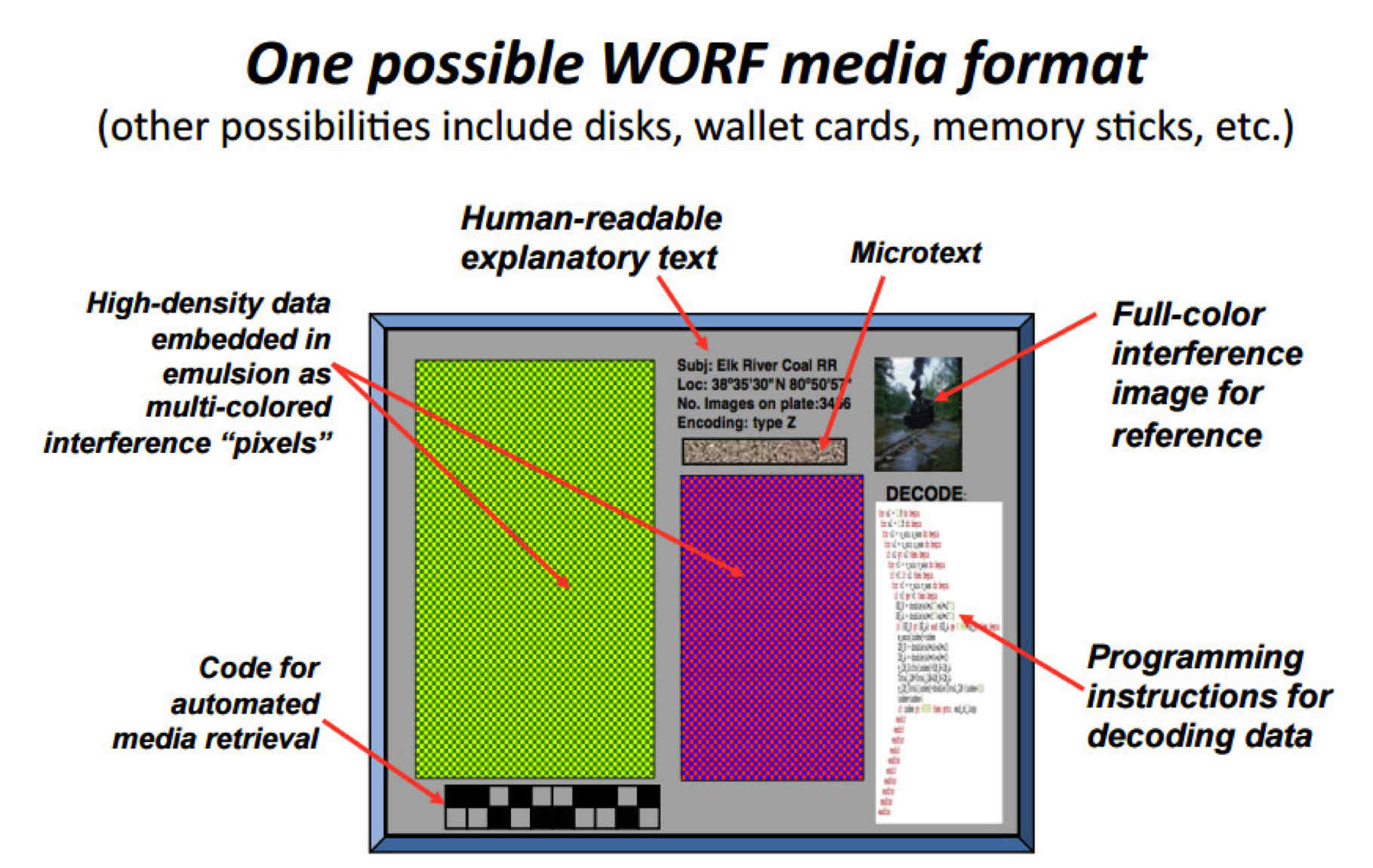 Ideally we would shine white light on the plates and receive monochromatic light. In practice, the system detects the light with an RGB sensor. The amplitudes of R, G, and B are different enough from color to color to provide a high SNR at the 60 symbol "constellation diagram". One immediate use for this is a plate with the data from a mobile phone's BIOS or other critical files. A phone is capable of reading the slides with its camera. It can compare the data on the slide with the a critical file. A hacker may have changed a file in software, but the users can trust the slide did not get changed without their knowledge.